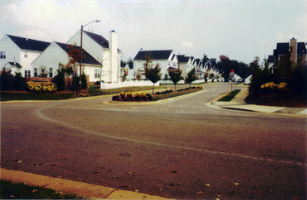 Wang Engineering Company, Inc. consulting services specialize in roadway and bridge planning and design projects for the North Carolina Department of Transportation , corporate, and residential sectors.

Wang Engineering Inc. also provides superior land development project management services, including but not limited to:

1. Marketing Research
2. Locating Project Sites
3. Cost Analysis
4. Approval Coordination from Local Governments
5. Engineering Analysis and Design of the Project
6. Preparation and Completion of Engineering Design and Construction Plans
7. Permits and Approvals from Local Governments
8. Preparing Specifications and Construction Documents for General Contractors
9. Evaluation and Selection of General Contractors
10. Construction Observation, Troubleshooting, and Coordination with Local Governments
11. Approval of Construction Tasks and Permits from Local Governments
12. Preparation of As-Built Plans and Documents for the Property Owner
13. Cost Analysis and Quality Control Reporting for the Property Owner


Our track record speaks for itself. If we may be of any assistance, please contact us.




WANG ENGINEERING • 15200 WESTON PARKWAY, SUITE 101 • CARY NC 27513 • PH: 919-677-9544 • FAX: 919-677-9744