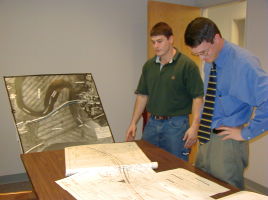 The quality of our employees is a hallmark of our service-oriented culture, which is why top level talent is our goal.

If you have been searching for a rewarding career that promotes success, accomplished feats, and the feeling of benefiting our community, we at Wang Engineering Inc. want to hear from you.

Our benefits include, but are not limited to: 401K matching, a stock purchase plan, a bonus program, flexible work time, medical and dental benefits, paid vacations and holidays, a great working environment, and competitive salaries.




WANG ENGINEERING • 15200 WESTON PARKWAY, SUITE 101 • CARY NC 27513 • PH: 919-677-9544 • FAX: 919-677-9744